New Year: New Opportunities
As myself and the SHI team reflect on how much we've grown, we can't help but be thrilled looking at the road ahead. We've got so many great things to offer for the new year and we hope that they all challenge and inspire you to grow personally, professionally, and motivate you to reach higher and create real change within the student housing industry.
It's a new year- this is your opportunity to go after every ambition, every dream, every goal that you've ever wanted to achieve. NOW IS YOUR TIME… and SHI will be here with you every step of the way.
Coming in 2020:
Training courses

Student Housing news updates

Networking opportunities with top industry performers, university administrators, and more

2nd year of the SHI Ambassador Program

Market Meet-Ups

4 Amazing Regional Summits (Chicago, Phoenix, Dallas, Atlanta)

Fresh podcasts featuring new co-hosts

Industry Professional Series
You can become a part of it all- join our community at www.studenthousinginsight.com/shicommunity. We're here for you.
Together, we can Make Student Housing Better.
See you real soon,
Kristin Hahn
Director of Marketing; Student Housing Insight
We'll be there for you.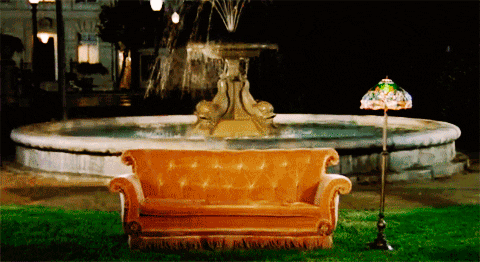 Tips for starting the year off right:


Words from our CEO to help you and your teams achieve greatness this year.
You're ¼ to ½ way through your leasing season but it's already time to begin thinking about TURN.  Site Managers and Maintenance Supervisors should schedule a 1 to 2 hour window to meet this month with the sole purpose of discussing turn.  Begin the meeting with the end-in-mind.  Spend the first 15  to 30 minutes just talking about and envisioning what a perfect Move-In Day looks like.  Then begin reverse engineering what needs to be done to create that perfect Move-In Day experience.  That process should literally create a list of things you even need to start doing next week! (Like finishing up that furniture inspection so you can get your order of replacement furniture in)

Are you already counting down to spring break?  Your residents are!  You need to start thinking of what you want to get accomplished over the break.  Maybe it's to take a vacation yourself.  Ok… what has to be in place to make that happen.  Write it down and communicate it to your stake holders (up-line & down-line).

Half or more of your team is made up of college students.  Are you communicating with them about what their plans are for the summer and next fall?  By Valentine's Day, they need to tell you how much longer they are committed to their working relationship (see what I did there) for 2020.  You don't want to be spending the last weeks of April interviewing and training summer staff.  You need to focus that time on finishing the leasing season strong before Spring semester is over.

Having a swimming pool open in March and April can provide a huge boost in resident referrals and closing out leasing traffic.  You know who is really busy in March and April… swimming pool repair companies.  Get your pool and related systems inspected now so that your residents aren't complaining to their friends in April that your pool is closed due to repairs.
We wish you huge success in 2020!
-Wes Deese